Below is an analysis showing the Asia Pacific LIB market size for 2017 to 2028.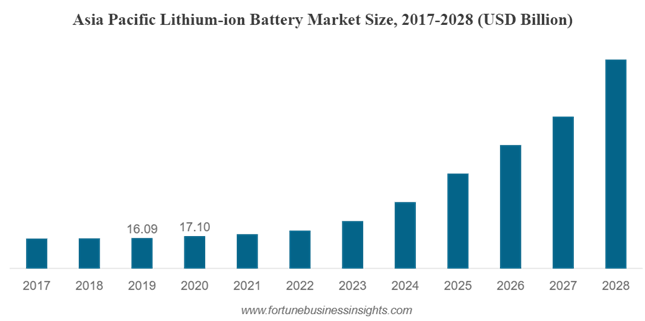 How Good is Your LIB?
Field researchers are continuing to develop LIB to improve characteristics such as run time, power output, safety, energy density, cycle life, and cost. Optimizing the performance of batteries in a wide variety of environments and applications requires a detailed material characterization.
Techniques such as thermal analysis, rheology, calorimetry, chromatography, and mass spectrometry are powerful tools for battery material innovation and manufacturing.